Are you ready to stop merely communicating with your people and start authentically connecting with them?
Stop Communicating
Start Connecting
To become the best of the best, you need to have a committed and caring team. That distinction can only be reached when you know how to step beyond communicating and start authentically connecting with your people.
Take the Stage
Like a Broadway Star
Using his 35 years in theatre, Phil delivers practical skills that will allow you to confidently own the stage and skillfully communicate with your audience. Take the Stage will transform the way you deliver your message and connect with your audience.
Play Hard – Have Fun
A Philosophy for Life
We have a problem with fun today. We tend to think of it merely as having a good time on a Friday night. But real fun—serious fun—is vital to your organization. It allows you to be more creative, productive, and satisfied. Phil shares his philosophy of how to turn a fun day into a successful company culture.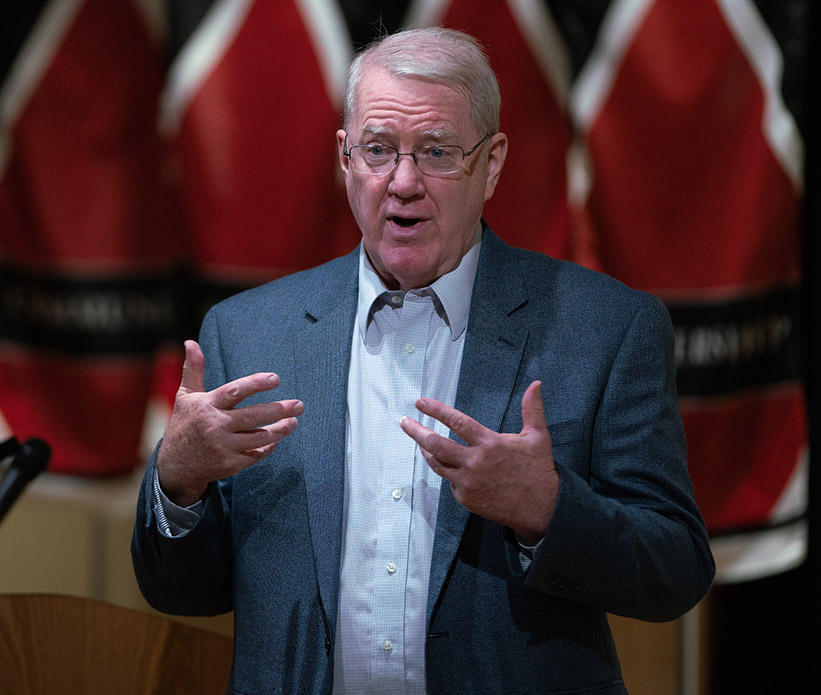 Phil is an expert leadership speaker who helps you and your organization separate itself from the crowd by stepping beyond merely communicating to making honest and authentic connections. He is passionate about helping you uncover your true self, develop meaningful relationships with customers and coworkers, and turn that connection into a culture of engagement, productivity, and satisfaction.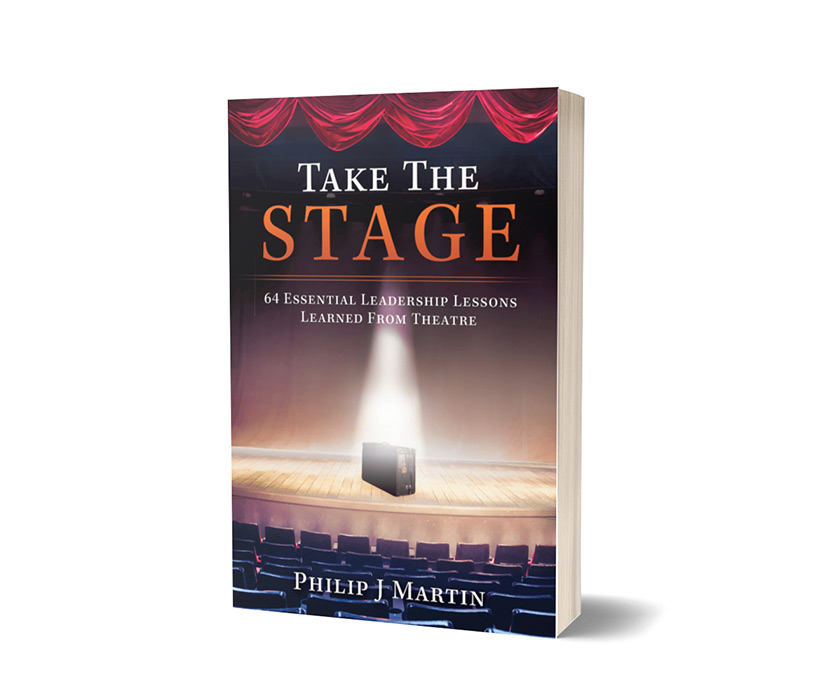 In Take the Stage, Phil Martin uses his 30 years of theatre experience as a director, actor, producer, and playwright to show you how to go beyond communicating to truly connecting, leading, and inspiring the people who work with you.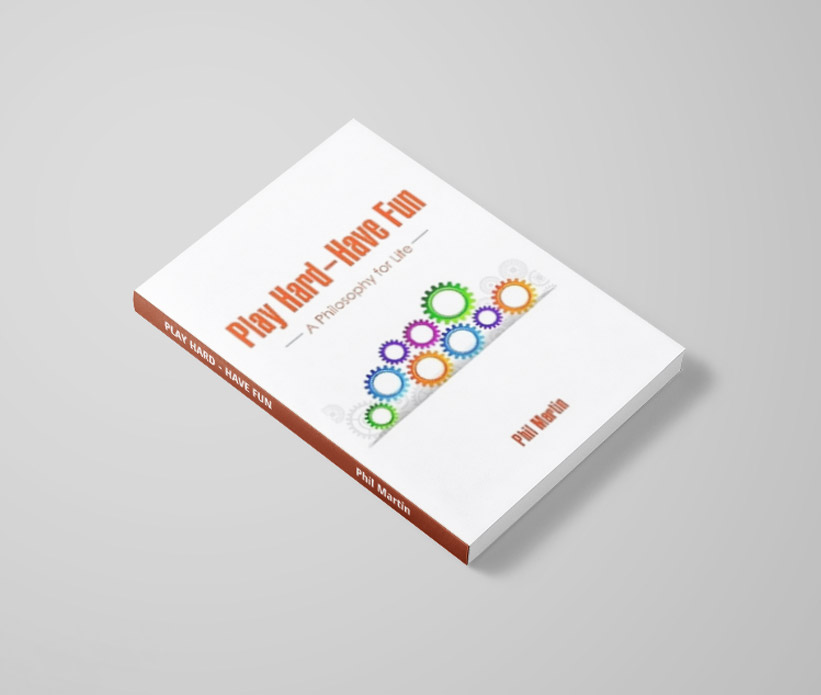 Play Hard—Have Fun explores the deep feeling of joy experienced through the hard work put into pursuing a valued goal—not focusing on the outcome, but on the progress and process of understanding that true success comes from within.
Phil is one of the most engaging performers I have ever seen. His ready wit and open personality allow him to connect with any audience. His musical talent is an extra bonus.

Joe Thompson

Author and founding member of The Prom Committee Improv group
Phil is a great storyteller. He was able to use his professional and life experiences to draw us in and deliver a powerful message. Phil really connected with us. His great sense of humor and genuine, warm personality make you want to listen to him. I highly recommend Phil's unique presentations to any group or organization.

Dan Presser

First Weber Realtor and Founder of Tweetybird Productions
I have come to know [Phil] as an inspirational, creative, and talented individual. He communicates a powerful message to his audience that causes them to become better versions of themselves. I could not recommend him more!

David Bray

Speaker and Retired School Administrator
Spellbound – held one's attention completely. No one wanted it to end.

Fountain City News

Fountain City, WI
Great!
Best we've ever had.

Broadhead Historical Society

Broadhead, WI
Wonderful evening of entertainment.

Judy Nissen, President

Western Nebraska Community College