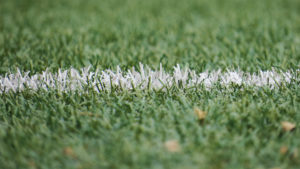 Living in Wisconsin for the past 21 years, I have learned to embrace (and enjoy) the University of Wisconsin and their many great sports teams—along with being a fine educational institution. This past weekend our UW Badgers
played the Nebraska Cornhuskers; a top-ten, Big Ten college football team. In his weekly press meeting leading up to the game, Paul Chryst, the head coach of the 11th ranked Badgers, was asked a question about how he was handling all the injuries that the team had sustained this year – especially on defense. His response;
"I think it's been a group that really enjoys playing, and when I say that, that means they take time to prepare."
This response carries with it two very fundamental ideas that relate directly to success, whether that's on the football field, in the board room, or in life. He first said that these young players are really enjoying playing together. They are having fun on the field. If you've seen them play this year, you can tell that they are having a great time. And why are they having such a good time? Not only are they winning (which is always nice), but they are playing well—really well. They are executing the game plan. They know their assignments. They trust the coaches and the other players. So, they can just relax and play the game to the best of their ability.
Now, how did they get to that place on the field, where they could enjoy the game? In the second part of Chryst's quote, he tells you—because they took the time to prepare. They work at it. They enjoy putting in the needed hours because it's fun to get better. They listen to the coaches. They learn the defensive schemes and what each one of their teammates will be doing. They do their homework. They prepare.  And by doing their homework, they build a sense of confidence in their ability and their teammate's abilities, and the game becomes fun.[Tweet "When preparation builds your confidence, work can be fun."]
This same process is a great guide for your approach to work at the office and life outside: Fun happens during a great performance (in this case, the football game), AND a great performance is the result of the effort dedicated to its preparation. So, by putting in the hard work they were able to enjoy their performance.